Cushion Cut 1.20 ctw VS2 Clarity, Fancy Yellow Diamond 18kt Yellow Gold/Platinum Pendant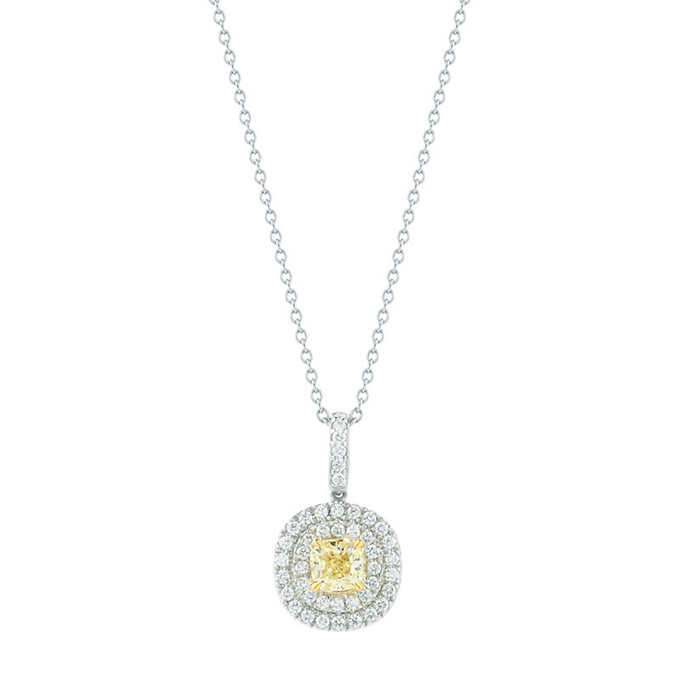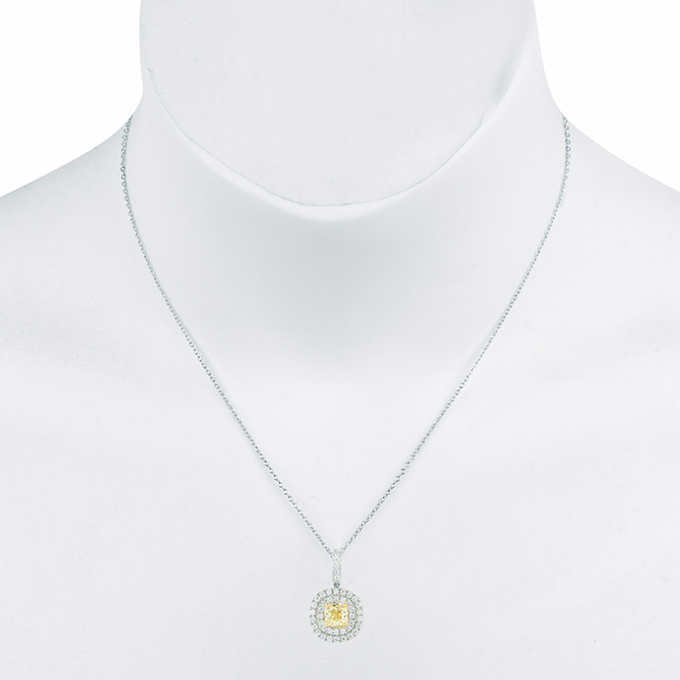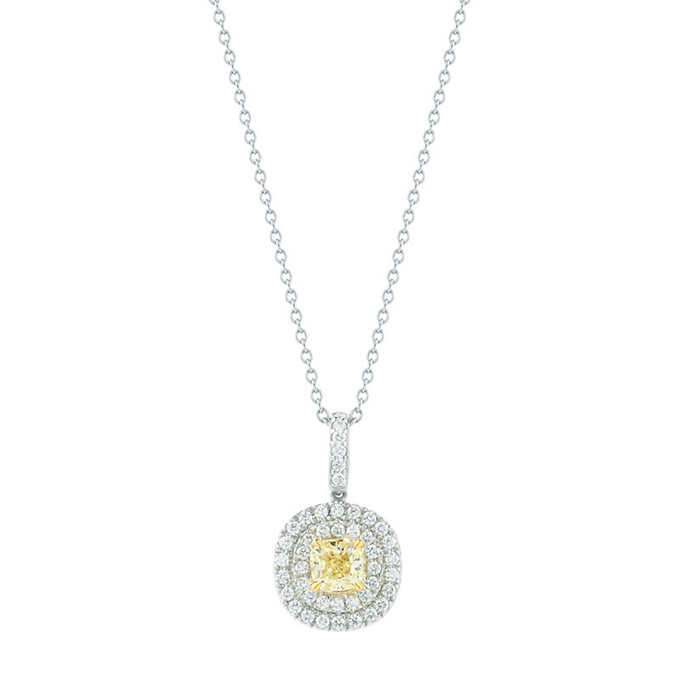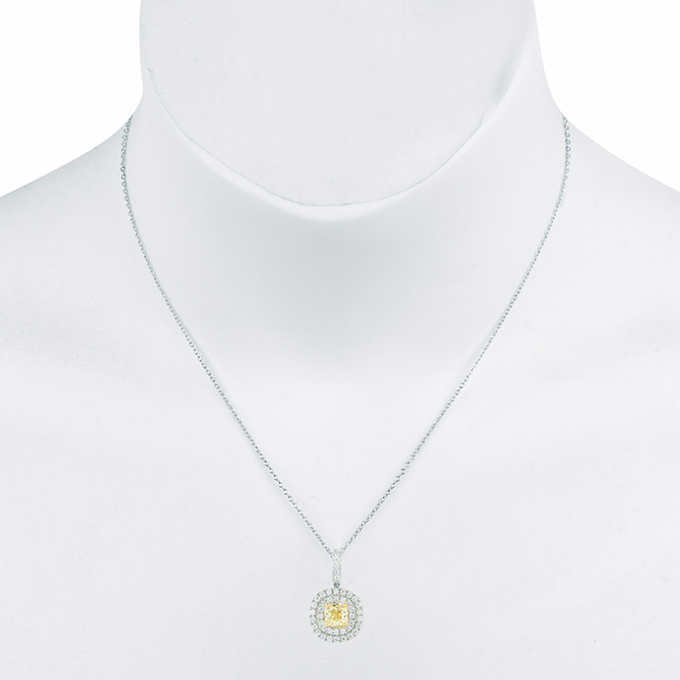 sale
Cushion Cut 1.20 ctw VS2 Clarity, Fancy Yellow Diamond 18kt Yellow Gold/Platinum Pendant
ITEM # R260347
Style: Diamond Necklace
Total Carat Weight: 1.20 ctw
Metal type: Platinum / 18kt Yellow Gold
Chain Length: 18 inches
Estimated Retail: $9999.00
Center Stone Information
Stone Type: Natural Yellow Diamond
Stone Shape: Cushion Cut
Stone Color: Fancy Yellow
Stone Clarity: VS2 (Very Slightly Included)
Stone Weight: 0.70 cts
Side Diamond Information
Stone Type: Natural Diamond
Stone Shape: Round
Stone Color: I (Near Colorless)
Stone Clarity: Matched With Center Diamond
Contact us for customization of this piece. Please include title for better reference.
Best Online Jewelry Store In Los Angeles
WHAT IS INCLUDED IN YOUR PURCHASE?
Expert proof-of-authenticity appraisal, valued at $75
A free complimentary Gina Amir suede gift box, valued at $25
Free ring sizing from size 4.5-8, valued at $75
100% satisfaction guaranteed transaction
2-year warranty on the craftsmanship
Top quality craftsmanship made in the USA
Lifetime upgrade eligible
After your ring is set, it will arrive, polished, documented, and ready for the moment you present her the beautiful box.
WHICH REPAIRS AND SERVICES ARE COVERED? Two-Year Extended Warranty Plan covers all inspections and defects in materials. This includes the parts and labor necessary to fix problems which may have occurred during normal usage of the jewelry. Depending on the type of jewelry, the plan would include resizing or re-shanking of rings, clasp replacement, repair of broken chains, repair of worn or broken prongs, repair of broken earring posts or other similar repairs. Minor scratches that occur from normal wear will also be removed in this process.
WHAT IS NOT COVERED? Jewelry that has been damaged as a result of excessive or abusive treatment, i.e. stones fallen out due to heavy pressure, mistreatment, bent rings and other obvious reasons, are not covered under this warranty.