Brows Through our amazing collection of diamond engagement Rings, Halo Diamond Rings, unique diamond rings best diamond rings. Cushion cut diamond engagement rings and every other shape you are looking for. Contact us for more details
There is something for every taste in our large diamond ring inventory...Can't find it drop us an email or call us and we will custom make it for you free of charge.
We carry a wide range of unique and one of a kind diamond rings in our store...Want something even more special? Drop us an email and one of our highly skilled staff members will be more than happy to assist you.
We guarantee the best prices with highest quality diamonds your money can buy, We meet and beat any written advertised prices of our competition. So you have a peace of mind that you are making the right decision choosing us to be a part of your special moment!
We carry all shapes eternity wedding bands, big emerald eternity bands, oval diamond eternity bands, cushion cut diamond eternity bands. round diamond eternity bands from 1 carat round, 2 carats round, 3 carats round, 4 carats round, 5 carats round, 6 carats round, 7 carats round, 8 carats round, 9 carats round, 10 carats round, 15 carats round , up to 35 carats total diamond weight and so much more!
Diamond Engagement Rings, Diamond Wedding bands, Men's wedding rings, White Gold Wedding bands
Customize your dream ring!
We offer any size, shape and color of center diamonds you desire at unbeatable prices, even if you don't see it on our site, we can make it happen for you!
Have a particular ring in mind? Message us with the details, and our friendly staff will give a quote to custom make your dream ring.
we over 18 successful years in business and 1000s of happy customers we are proud and humbled to be knows as the best master jewelers of west Hollywood / Los Angeles
If we are talking fine jewelry meaning loose diamonds and precious gems like blue sapphire, red ruby, green Colombian emerald etc. On platinum 18k white gold, 18k yellow gold, 18 rose gold, 14k white gold 14k yellow gold, 14k rose gold than we are the jewelers you want to contact. "You dream it... we make it" that's a motto we stand behind fully. We carry loose certified gia diamonds from 0.25 carats all the way up to museum status 40 carats round D flawless loose diamond. Sky is the limit, if you want to make an engagement ring, a statement pinky ring, a diamond fancy diamond pendant, a pair of the most luxury diamond earrings, or simply buy and invest in a diamond. You name it we can do it. We can make the biggest solid gold cuban chain weighting 15 kilos or add costume diamonds on your Rolex band to your liking, making your Rolex the most expensive Rolex in the world. or if we are working with a budget we can make the cheapest diamond rings in Los Angeles, cheapest diamond rings in west Hollywood meaning the best bang for your buck. give us a chance to prove that to you and become your jewelers for life.
no job is too small or too big for us
best price diamond rings
With over 3000 diamonds in stock we and need to sell we promise the best prices on GIA certified diamonds and EGL certified diamonds.
Affordable fine jewelry in Los Angeles and online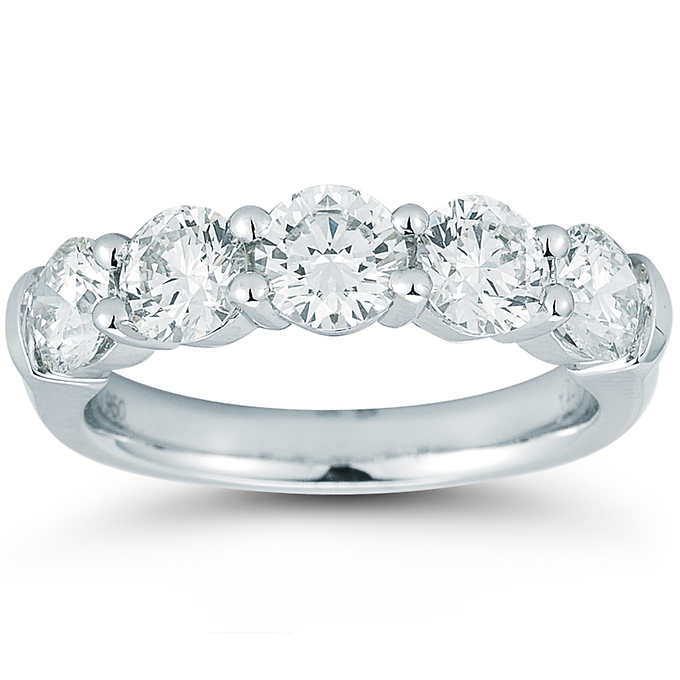 Brows through our amazing selection of unique diamond wedding rings and wedding bands. This selection includes of all types of wedding bands. Wedding rings with diamond and with out in all best design hand picked by us. There is something very magical here.
Brows Through our wide selections of the best diamond rings in Beverly Hills. Selection includes diamond engagement rings from solitaire, halo, 3 stone to very modern & contemporaneity wedding rings. All center diamonds are top quality with maximum shine and brilliance.
ON THE BOULEVARD
Make a visit to our storefront located on the iconic designer fashion stretch in LA - North Robertson Boulevard. Tucked away in it's own charming little corner, you can come by and fall in love with our dazzling selection. Showcasing everything from fun, everyday fashion pieces to Gina Amir's own extravagant red carpet stunners, there's a special design for everyone!
All jewelry on our Instagram page is available for purchase and custom order. If you see something you love, just send us a DM or contact us via email.